N

OT 

THE 

KING

…

… A 

LOT MORE 

FUN 

TO 

BE 

WITH

.

THE 

HANDSOME 

CHEEKY 

ONE

. 

GENUINE 

AND 

ROYAL, 

WITH 

CLASS.

LIVES 

IN 

TOWN

, 

ENJOYS 

OUTDOORS

.

A BUSY, 

STYLISH 

AND 

ENVIOUS 

LIFE.

HAVING 

SOMETHING 

NO 

ONE 

HAS.

 

PRINS – AMSTERDAM
PRINS
Ontworpen voor de moderne man met een actief leven, brengt PRINS minimalistische zilveren en leren herensieraden. Als onderdeel van jouw dagelijkse outfit biedt de collectie verschillende opties om je 'look' net dat beetje extra kleur of persoonlijke twist te geven.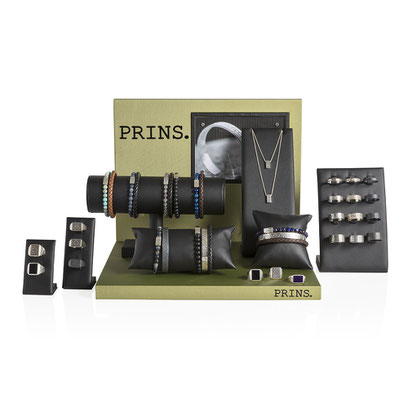 COLLECTIE
De PRINS sieraden zijn bedacht en ontworpen met het idee om een 'capsule-collectie' te creeren voor de man van nu. Alle sieraden kunnen met elkaar gedragen worden, maar op zich zelf zijn ze eveneens stuk voor stuk statements die je outfit af maken. De tijdloze minimalistische stijl van de sieraden maakt dat ze makkelijk te combineren met de kleding in jouw garderobe.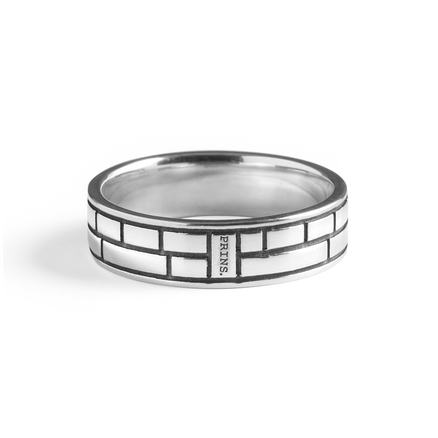 AMSTERDAM
De thuisbasis van PRINS is de Nederlandse hoodstad, Amsterdam. Het leven in de drukste stad van het land is veelzijdig en divers en daarmee de inspiratiebron voor de ontwerpen. De urban jungle, waarin wonen en werken hand-in-hand gaan met toerisme, zorgt voor een gemoedelijke sfeer in een al van oudsher multi-culterele samenleving, omgeven vol met iconische architectuur. 
"IK ZOCHT NAAR IETS DAT ER SIMPELWEG NOG NIET WAS; GOED GEPRIJSTE, SIMPELE EN ELEGANTE SIERADEN, VOOR MANNEN"
BARRY
Met een passie voor sieraden en accesoires heeft Barry in 2018 de sieraden collectie PRINS ontworpen en gelanceerd. Na meer dan 10 jaar ervaring in de sieradenbranche bij diverse grote sieraden en horloge merken maakt hij de overstap naar een eigen lijn. Een jarenlange zoektocht naar sieraden die er niet waren zorgden voor de basis van deze nieuwe onderneming.